OVERVIEW
The Centre for Emerging Zoonotic and Parasitic Diseases (CEZPD) was established by the amalgamation of five divisions: the Special Bacterial Pathogens Reference Laboratory (SBPRL), Special Viral Pathogens Division [including the Special Viral Pathogens Laboratory (SVPL) and Arbovirus Reference Laboratory (ARL)], Electron Microscopy (EM), the Parasitology Reference Laboratory (PRL) and the Vector Control Reference Laboratory (VCRL). A sixth division, ARMMOR (Laboratory for Antimalarial Resistance Monitoring and Malaria Operational Research), was established in 2018.
The CEZPD has a competitive track record in providing comprehensive capacity for the differential diagnosis and research of viral haemorrhagic fevers, arthropod-borne diseases, human rabies, anthrax, plague, leptospirosis and other infectious diseases, in particular those of zoonotic origin and public health importance. The centre also offers specialised parasitological diagnostic tests and is involved in the surveillance of drug-resistant malaria and vector control strategies in South Africa.
In order to accomplish its mandate, the CEZPD operates the only positive pressure suit biosafety level 4 (BSL4) facility on the African continent, which places it both strategically and critically in a position to assist in the response of highly dangerous emerging and re-emerging zoonotic pathogens. In addition, to several biosafety level 2 laboratory suites, the CEZPD operates two biosafety level 3 facilities, a transmission electron microscope, several insectaries and a mass-mosquito rearing facility.
The CEZPD contributes actively in the arena of One Health and Laboratory Biorisk Management in South Africa and regionally. CEZPD staff members also contribute to a myriad of training activities including, post-graduate student supervision and both national and international research fellow training.
OBJECTIVES
The objectives of the CEZPD are:
To be a national and international centre of excellence for emerging and re-emerging zoonotic diseases, especially those categorized as risk group 3 and 4 pathogens;
To be a national and international centre of excellence for parasitic diseases, especially malaria, schistosomiasis and soil-transmitted helminths;
To function as a resource for knowledge and expertise to the South African government, SADC countries and the African continent;
To assist in the planning of relevant policies and programs and to harness innovation in science and technology for the control and prevention of emerging zoonotic and parasitic diseases;
To support control, surveillance, detection and outbreak response systems for emerging zoonotics and parasitic diseases; and
To support South Africa's commitment to the International Health Regulations, One Health and Global Health Security Agenda.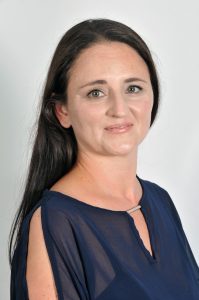 Centre HEAD: Dr Jacqueline Weyer
Dr Jacqueline Weyer is a Principal Medical Scientist at the Centre for Emerging and Zoonotic Diseases at the National Institute for Communicable Diseases.
Here she leads a team of scientists tasked with the laboratory investigation (diagnostics and research) of human rabies, viral heamorrhagic fevers and other emerging zoonotic disease of concern to the health of the South African public.
Weyers completed her PhD in Microbiology at the University of Pretoria and was employed as a Research Fellow with the Rabies Unit of the Centers for Disease Control and Prevention in Atlanta Georgia from 2004 to 2005. In 2006 she was awarded the L'Oreal-UNESCO, Department of Science and Technology Woman in Science Award: PhD Fellowship for Life Sciences. And in 2018 she was awarded the degree Master of Public Health, cum laude from the Sefako Makgatho Health Sciences University in South Africa. 
In the past 10-years, Weyers has authored and co-authored more than 40 scientific papers in peer-reviewed journals, and seven chapters in books, and achieved a National Research Foundation C2 rating in 2017. Jacqueline has been appointed as Extraordinary Lecturer at the University of Pretoria and has been involved in supervision of 14 BSc Hons or MSc research studies, one MPH and four PhD students.
In 2020, she was appointed as Lecturer in the School of Pathology at the University of the Witwatersrand. She serves on several national committees and working groups pertaining to laboratory biosafety and biosecurity, rabies and other zoonoses, One Health. Her interests include the laboratory diagnostics, epidemiology, pathogenesis and host interactions of rabies virus and other zoonotic viral pathogens that cause disease of public health importance in South Africa.