OVERVIEW
The Centre for Emerging Zoonotic and Parasitic Diseases (CEZPD) was established by the amalgamation of five divisions: the Special Bacterial Pathogens Reference Laboratory (SBPRL), Special Viral Pathogens Division [including the Special Viral Pathogens Laboratory (SVPL) and Arbovirus Reference Laboratory (ARL)], Electron Microscopy (EM), the Parasitology Reference Laboratory (PRL) and the Vector Control Reference Laboratory (VCRL). A sixth division, ARMMOR (Laboratory for Antimalarial Resistance Monitoring and Malaria Operational Research), was established in 2018.
The CEZPD has a competitive track record in providing comprehensive capacity for the differential diagnosis and research of viral haemorrhagic fevers, arthropod-borne diseases, human rabies, anthrax, plague, leptospirosis and other infectious diseases, in particular those of zoonotic origin and public health importance. The centre also offers specialised parasitological diagnostic tests and is involved in the surveillance of drug-resistant malaria and vector control strategies in South Africa.
In order to accomplish its mandate, the CEZPD operates the only positive pressure suit biosafety level 4 (BSL4) facility on the African continent, which places it both strategically and critically in a position to assist in the response of highly dangerous emerging and re-emerging zoonotic pathogens. In addition, to several biosafety level 2 laboratory suites, the CEZPD operates two biosafety level 3 facilities, a transmission electron microscope, several insectaries and a mass-mosquito rearing facility.
The CEZPD contributes actively in the arena of One Health and Laboratory Biorisk Management in South Africa and regionally. CEZPD staff members also contribute to a myriad of training activities including, post-graduate student supervision and both national and international research fellow training.
OBJECTIVES
The objectives of the CEZPD are:
To be a national and international centre of excellence for emerging and re-emerging zoonotic diseases, especially those categorized as risk group 3 and 4 pathogens;
To be a national and international centre of excellence for parasitic diseases, especially malaria, schistosomiasis and soil-transmitted helminths;
To function as a resource for knowledge and expertise to the South African government, SADC countries and the African continent;
To assist in the planning of relevant policies and programs and to harness innovation in science and technology for the control and prevention of emerging zoonotic and parasitic diseases;
To support control, surveillance, detection and outbreak response systems for emerging zoonotics and parasitic diseases; and
To support South Africa's commitment to the International Health Regulations, One Health and Global Health Security Agenda.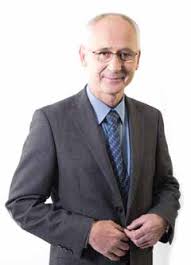 Centre HEAD: Prof Janusz Paweska
Prof Janusz T Paweska is the Head of the Centre for Emerging Zoonotic and Parasitic Diseases and the Head of Special Viral Pathogens Division.
He is an internationally recognised specialist in the field of emerging and re-emerging zoonotic pathogens. He manages the only suit biosafety level 4 facility in Africa. He is also the Head of the World Health Organization Collaborating Center for Reference and Research on Viral Haemorrhagic Fevers and Arboviruses, the regional director of the Global Virus Network and the Deputy Director of the Southern Center for Infectious Diseases Surveillance. He holds joint appointments as a Reader/Associate Professor in the Faculty of Health Sciences at the Witwatersrand University and as an Extraordinary Professor in the Faculty of Health Sciences at the University of Pretoria. Prof Paweska has been a part of international outbreak responses caused by highly dangerous pathogens. During a fatal nosocomial outbreak in Johannesburg, 2008, he led the discovery of a new Old World arenavirus, and named it Lujo virus. In 2014 to 2016 he led the operation of the NICD's Ebola diagnostic mobile laboratory in Sierra Leone, established as a part of international Ebola outbreak response in West Africa.