OVERVIEW
The Centre for Tuberculosis (CTB) was established in 2012. It was formerly known as the National TB Reference laboratory which was incorporated into the CTB with broader functions. In line with the mandate of the NICD, the CTB conducts laboratory-based public health surveillance of TB in South Africa. It continues to serve as a National TB reference laboratory (NTBRL) and was endorsed by the World Health Organization (WHO) as a supranational reference laboratory in 2016.
Global TB policies and guidelines are initiated through WHO and their formulation has included representation from the CTB which assisted in developing these strategic documents.
OBJECTIVES
The objectives of CTB are:
To conduct laboratory-based public health surveillance for drug sensitive TB, drug resistant TB and new drugs for the treatment of TB;
To provide specialized reference mycobacteriological services to South Africa and the African continent;
Apply innovative techniques such as next generation tools to improve the diagnosis and treatment of TB and drug resistant TB;
To initiate applied public health research aimed at providing enhanced intelligence on the drivers and protective factors that underlie the TB epidemic in South Africa; and
To advise and work closely with the Department of Health on strategic planning of the national TB program and formulate guidelines and policies for the diagnosis and treatment of TB in South Africa.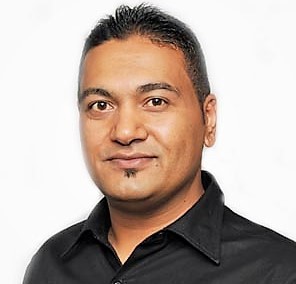 Dr Shaheed Vally Omar is a Medical Scientist with specialisation in Microbiology. He obtained an MSc in Medical Microbiology from the University of Limpopo and a PhD from the University of Pretoria. He currently leads the research programme at the Centre for Tuberculosis. He is a Joint Lecturer at the Faculty of Health Sciences, University of Witwatersrand and Extra-ordinary Lecturer at the Faculty of Health Sciences, University of Pretoria.
He has been instrumental in the establishment and implementation of molecular-based applications at the Centre, which shaped capacity to perform molecular typing and Next-Generation Sequencing. His current research focus includes; evaluation of new technologies for detection and drug resistance prediction of Mycobacterium tuberculosis, establishment of breakpoints and critical concentrations for diagnostic laboratory phenotypic drug susceptibility testing of new and repurposed TB drugs, drug-resistance surveillance and latent tuberculosis. Findings from the research programme have been used to guide both local and international policy.
He serves on the Expert Panel and Technical Expert Group advising in his area of expertise for the Foundation for New Innovative Diagnostics and the World Health Organization. 
Senior Medical Epidemiologist: Publlic Health Surveillance and Geospatial Modelling
Harry Moultrie
Email: harrym@nicd.ac.za