OVERVIEW
The Centre for Tuberculosis (CTB) was established in 2012. It was formerly known as the National TB Reference laboratory which was incorporated into the CTB with broader functions. In line with the mandate of the NICD, the CTB conducts laboratory-based public health surveillance of TB in South Africa. It continues to serve as a National TB reference laboratory (NTBRL) and was endorsed by the World Health Organization (WHO) as a supranational reference laboratory in 2016.
Global TB policies and guidelines are initiated through WHO and their formulation has included representation from the CTB which assisted in developing these strategic documents.
OBJECTIVES
The objectives of CTB are:
To conduct laboratory-based public health surveillance for drug sensitive TB, drug resistant TB and new drugs for the treatment of TB;
To provide specialized reference mycobacteriological services to South Africa and the African continent;
Apply innovative techniques such as next generation tools to improve the diagnosis and treatment of TB and drug resistant TB;
To initiate applied public health research aimed at providing enhanced intelligence on the drivers and protective factors that underlie the TB epidemic in South Africa; and
To advise and work closely with the Department of Health on strategic planning of the national TB program and formulate guidelines and policies for the diagnosis and treatment of TB in South Africa.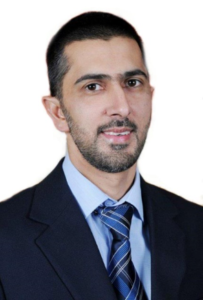 Prof Nazir Ismail was appointed in 2012 as the Head of the Centre for Tuberculosis, incorporating the WHO supranational TB Reference Laboratory at the NICD. He is a pathologist by training and is the lead tuberculosis researcher at NICD with a focus on TB epidemiology, public health responses and transmission.
Two major national studies were completed under his leadership, the SA National TB Drug Resistance survey 2012-14 and the trends in microbiologically confirmed TB nationally and sub-nationally. In addition, he has directed development and significant outputs in the field of genomics using next generation technologies. Lastly, transmission studies of DR-TB across SA are being conducted providing new knowledge in understanding drivers of TB in a high burden setting.
Senior Medical Epidemiologist: Publlic Health Surveillance and Geospatial Modelling
Harry Moultrie
Email: harrym@nicd.ac.za