OVERVIEW
The Centre for Enteric Diseases (CED) focuses on the surveillance of pathogens associated with diarrhoea and enteric fevers, and actively assists with the investigation and response to enteric disease outbreaks (including food- and water-borne disease outbreaks). The CED also provides specialised reference laboratory testing for enteric bacteria and viruses, including potential causes of food- and water-borne outbreaks.
The centre staff provide policy advice, scientific and technical support to the government, and the necessary expertise for strengthening outbreak preparedness and response to public health emergencies in line with International Health Regulations (IHR). The CED, in addition, contributes to the training of medical professionals, including medical scientists, medical technologists, epidemiologists, public health workers, nurses and registrars.
OBJECTIVES
The objectives of CED are:
Conducting surveillance for pathogens associated with diarrhoea and enteric fever;
Providing reference laboratory functions and specialised laboratory testing for enteric bacteria and viruses;
Supporting enteric disease outbreak investigation and response activities;
Being a source of local and regional expertise on enteric diseases;
Training laboratorians and healthcare workers in relevant laboratory and epidemiologic skills to build local and regional capacity; and
Engaging in directed and relevant research to answer questions related to regional challenges associated with enteric diseases.
Whole-genome sequencing (WGS) analysis of microorganisms is poised to transform public health microbiology. WGS is a 'one-stop technology', a 'one technology takes all', a universal technology applicable to all microorganisms. WGS is particularly useful surrounding activities related to surveillance, epidemiology and response to communicable disease threats including outbreaks. 
WGS has the potential to replace all current methodologies used in the clinical microbiology laboratory and WGS data can be interrogated to provide information on microbial identification (genus/species/serotype), antimicrobial susceptibility and presence of antimicrobial resistance genes (determinants), virulence potential and presence of virulence genes, etc. In particular, interrogation of WGS data and comparative genomics are extremely useful in investigations surrounding surveillance and epidemiology, where the genetic relatedness of microbial isolates can be investigated and evolutionary relationships can be inferred.
The Centre for Enteric Diseases (CED) has secured grant funding to perform WGS on ~5000 microbial isolates over the years 2020 to 2021. The focus of the sequencing will be on the family of Enterobacteriaceae. Importantly, sequencing data for isolates need to be complemented with good epidemiological (explanatory) data, as WGS data often needs to be interpreted within the epidemiological context. This sequencing project will mostly have a prospective focus, so that relevant and up-to-date epidemiological data can be collected, to facilitate a 'real-time' analysis. We aim to investigate how WGS analysis can support and augment the current methodologies used in laboratory investigations at the NICD. In addition, WGS analysis will strengthen surveillance activities at the NICD and in particular, outbreak response and investigation.
CED will partner with the Centre for Healthcare-Associated Infections, Antimicrobial Resistance and Mycoses to sequence pathogens which form part of routine GERMS-SA surveillance activities. CED will sequence all isolates of Salmonella species, Shigella species, Campylobacter species, Escherichia coli and Vibrio cholerae O1. CHARM will sequence selected isolates of carbapenemase-producing Klebsiella pneumoniae, methicillin-resistant Staphylococcus aureus and Candida auris.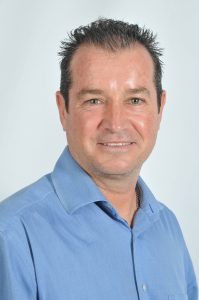 Prof Anthony Smith is the Acting Head of the Centre for Enteric Diseases. Smith obtained his PhD in Molecular Microbiology from the University of the Witwatersrand and holds joint staff appointments with the University of Pretoria (Extraordinary Professor) and University of the Witwatersrand (Senior Research Officer).
Smith has a 'C2' rating with the National Research Foundation (NRF) of South Africa; a rating category for established researchers with a sustained recent record of productivity in their field of study.
CED is a reference centre in South Africa for human isolates of Salmonella species, Shigella species, Campylobacter species, Vibrio cholerae, Listeria monocytogenes and diarrhoeagenic Escherichia coli. He is the coordinator for PulseNet Africa and a member of the PulseNet International steering committee (PulseNet is a molecular subtyping network for global enteric disease surveillance).
His current activities include diagnosis, surveillance and epidemiology of enteric bacterial pathogens in South Africa. He lectures and teaches on the application of molecular techniques in the microbiology laboratory, including techniques related to laboratory identification and characterisation of bacterial enteric pathogens. These techniques include PCR, molecular subtyping of bacteria (PFGE, MLVA and MLST), whole-genome sequencing and metagenomics. Smith is also involved with supervision of post-graduate students and training of intern medical scientists. His supervision of post-graduate students includes six PhD students and 14 MSc students, and his publication record includes 96 peer-reviewed publications.