OVERVIEW
The Centre for Vaccines and Immunology (CVI) was established in 2012, to provide laboratory and epidemiological support to the National Department of Health. Current projects include monitoring of SARS-CoV-2 via wastewater via the South African Collaborative COVID-19 Environmental Surveillance System (SACCESS) in collaboration with the Water Research Commission and other partner.
The centre serves as the National Surveillance Laboratory and the World Health Organization (WHO) Regional Reference Laboratory for acute flaccid paralysis as well as measles and rubella surveillance. This includes receiving and testing samples from all nine provinces in South Africa. In addition to testing samples from the Southern block countries: Angola, Botswana, Lesotho, Namibia, Madagascar, Mozambique, Malawi, Zambia, Zimbabwe and Swaziland, the centre also conducts other virological and immunological research projects on tuberculosis, viral hepatitis and other vaccine-preventable diseases.
OBJECTIVES
The objectives of CVI are:
To conduct laboratory-based public health surveillance for acute flaccid paralysis, measles and rubella;
To provide specialized reference tests for polio and measles surveillance to South Africa and the African continent;
To initiate applied public health research aimed at vaccine-preventable diseases in South Africa, including hepatitis B; hepatitis C and enteroviruses. 
To apply innovative research regarding the immunology of infectious diseases including HIV, Tuberculosis, and vaccine-preventable disease.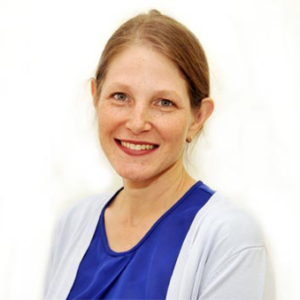 Dr Melinda Suchard was appointed in 2013 as the Head of the Centre for Vaccines and Immunology. She holds a joint appointment as a lecturer in the Faculty of Health Sciences the University of the Witwatersrand.
She is a ministerial appointed member of the National Advisory Group on Immunization (NAGI), the National Polio Expert Committee (NPEC) and is the president of the South African Immunology Society (SAIS). Her research interests include the investigation of immune-regulation in infectious diseases, methods for monitoring T-cell immunity, and the use of immunological biomarkers for monitoring the tuberculosis disease.
Office Administrator
Angella Musisi
Tel: +27 11 386 6536
Email: angellam@nicd.ac.za