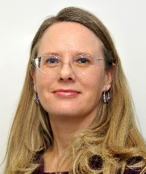 Centre Head: Dr Juno Thomas
Juno Thomas is Head of the Centre for Enteric Diseases. She received her MBBCh from the University of the Witwatersrand in 1997, and obtained her FCPath(SA) in clinical microbiology in 2006. Her areas of expertise include communicable disease epidemiology, surveillance and outbreak response.
She leads the centre activities, which include syndromic and laboratory-based surveillance for priority enteric bacterial and viral pathogens. Juno oversees and actively participates in the food- and water-borne disease outbreak investigation and response activities of the centre, providing key epidemiological and laboratory support to the South African National Department of Health, as well as neighbouring southern African countries as needed. Her research activities focus on identifying opportunities for local and regionally relevant public health interventions for endemic enteric diseases and foodborne disease outbreaks. She teaches and trains health professionals and health officials, and supervises postgraduate students.